directly usable – freely scalable – easily configurable
Specific
Simple, customer-specific configuration: no Excel lists and operationalized processes instead of diagrams.
Transparent
Perfectly informed at all times and everywhere: about responsibilities, tasks, deadlines and the project status.
Efficient
Using MSO, it has been shown that 50-80% of the tracking-, clarification-, evaluation- and reporting costs can be saved.
Compliant
Via individual configuration as well as allocation of roles and rights, all measures follow the internal rules.
Configure rather than program
Nowadays, pooling all business tools and applications into one location is a prerequisite for productive work – especially since this is the only way to ensure transparent and efficient tracking of all data.
Using the MSO Action Manager, all actions that must be taken for the success of a project can be easily recorded, transparently tracked, holistically controlled and evaluated at the touch of a button. Via the central web interface, employees have a constant overview of the actions relevant to them and are constantly informed about the processing status.
Every company is unique and defines its actions differently. In order to cope with this diversity, the MSO Action Manager is designed to be configurable and scalable. Thus, the configuration of templates and blueprints for controlling and implementing actions and processes requires no IT knowledge, and all features can be added via the admin area.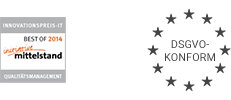 Analysis rather than speculation
The various reporting functions of the MSO Action Manager provide a solid overview of all processes and actions within the organization. Authorized employees thus have easy access to important key figures, statistics, developments and much more. (see screenshots)
In other words, the MSO Action Manager is tailored precisely to the requirements of an organization and grows with its needs.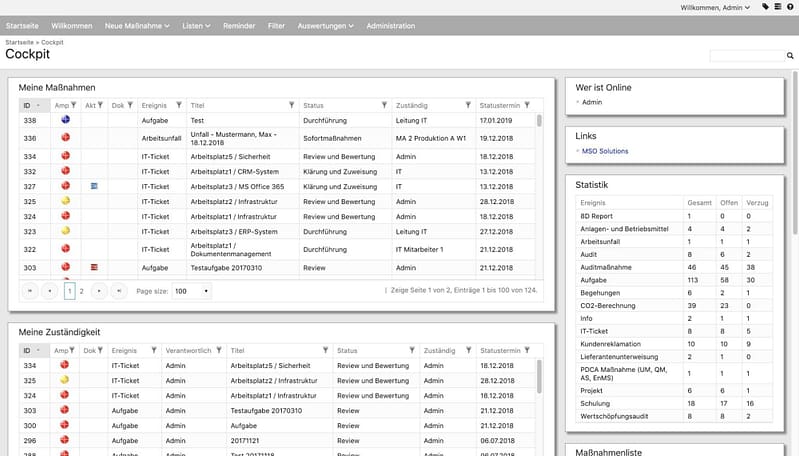 Cockpit
The custom-configurable cockpit provides a quick overview of the current status of all actions and informs about deadlines, process, status and the person(s) in charge. This eliminates the need to maintain complex Excel lists and enables companies to concentrate on their core business.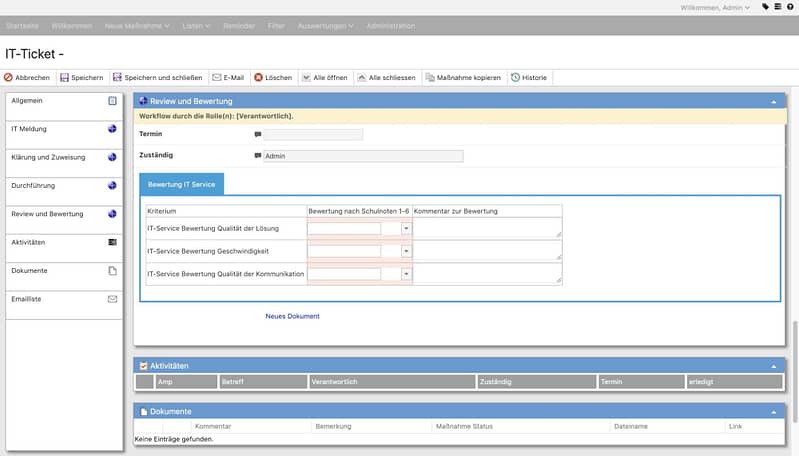 Workflows
Thanks to specially designed templates, workflows can be modeled in an easy, individual and uncomplicated way. The intuitive configuration gives users – even without special programming knowledge – the liberty to decide for themselves which fields, functions and features they really need and want to use.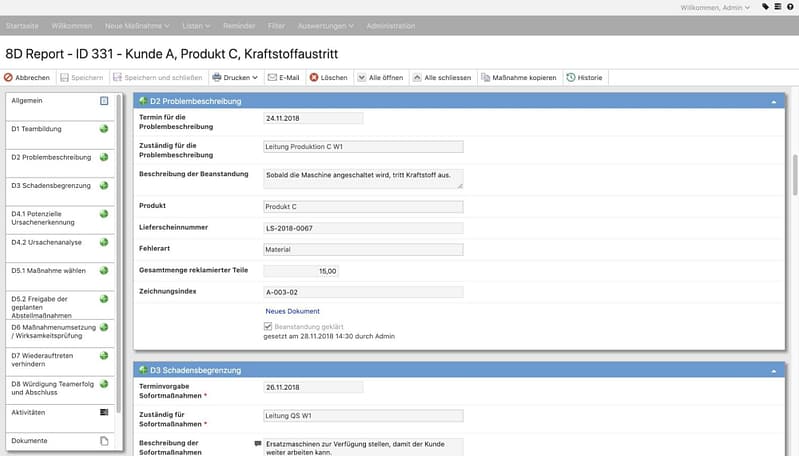 Flexible Customization
When it comes to configuration there are no limits for users. In addition to normal text boxes, you can also define number, user, image, and date screen windows. Different user fields can be arranged in a free matrix or under each other. Countless editing functions additionally facilitate the adaptation process.
List Views
Based on the data in the database, any number of list views can be created and provided with individual filter criteria. The possibility of exporting lists as Excel tables enables users to process the files as required and transfer them to other tools as needed.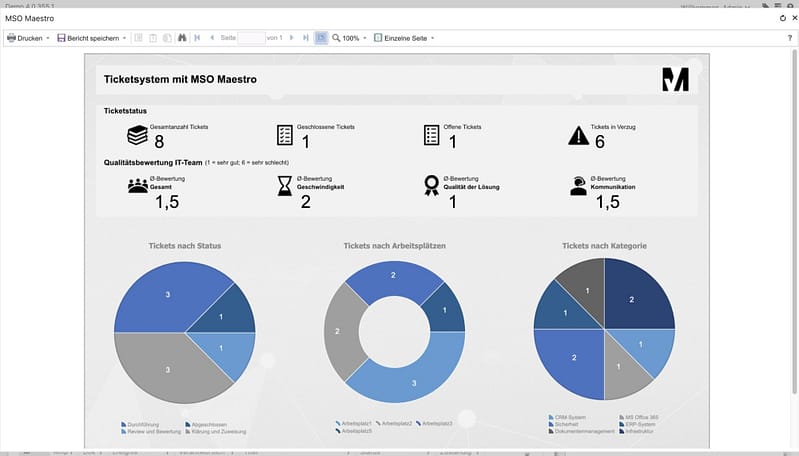 Tracking
As soon as a status step is marked as done, the data is stored in the system as additional information. As a result, users always have the opportunity to trace the processing of tasks or actions retrospectively, which is particularly helpful in the context of revisions.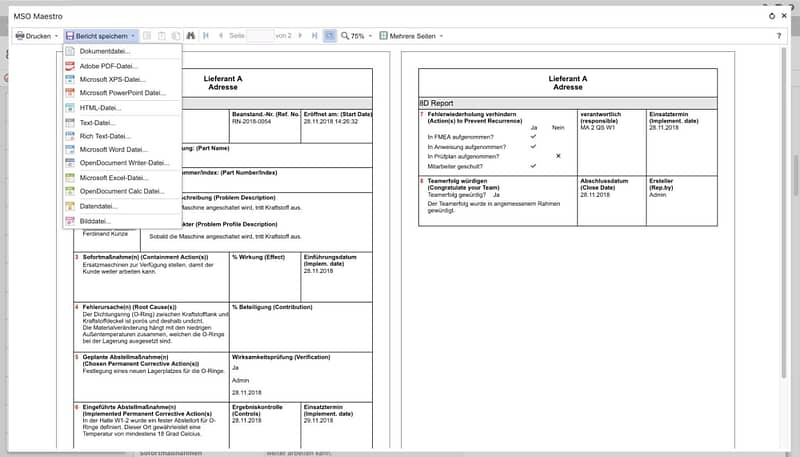 Forms
Specifically defined forms allow users to save all information from a particular action directly in a data sheet (e.g., 8D report) and print it in any format. Therefore, a form can be created at the push of a button and redundant – i.e., inefficient – data storage avoided.
Reports
In addition to several default reports, the MSO Action Manager also provides the ability to create individual reports for employees and management. Real-time information can be retrieved with just one mouse click and saved in any common file format.
Application areas
The following list offers a selection of useful applications. In practice, however, there are many other applications and individual solutions.