work well - delegate well - sleep well.
Web-based
Access via browser: upload images or document upload, including a comments function – anytime, anywhere.
Transparent
Stay informed location-wide around the world – about responsibilities, tasks, status and deadlines.
Intuitive
Reports and evaluations of all conceivable dimensions, quickly and easily accessible via mouse-click.
Automated
Individually adjustable email notification system to track responsibility, due date and delays.
Delegate better – organize better
Those who bundle all internal communication under one roof create smooth work processes, a clear distribution of tasks, precise delegation and more transparency.
Using the MSO Task Manager, you can easily create, manage and edit your own as well as delegate all other internal and external tasks. Based on automated notifications, all participants are informed about the processing status of the task(s) as well as deadlines and due dates.
As a result, the efficiency of all involved employees increases. Tasks, deadlines and execution procedures are clear and transparent for all participants. Ultimately, this also boosts the entire company's efficiency.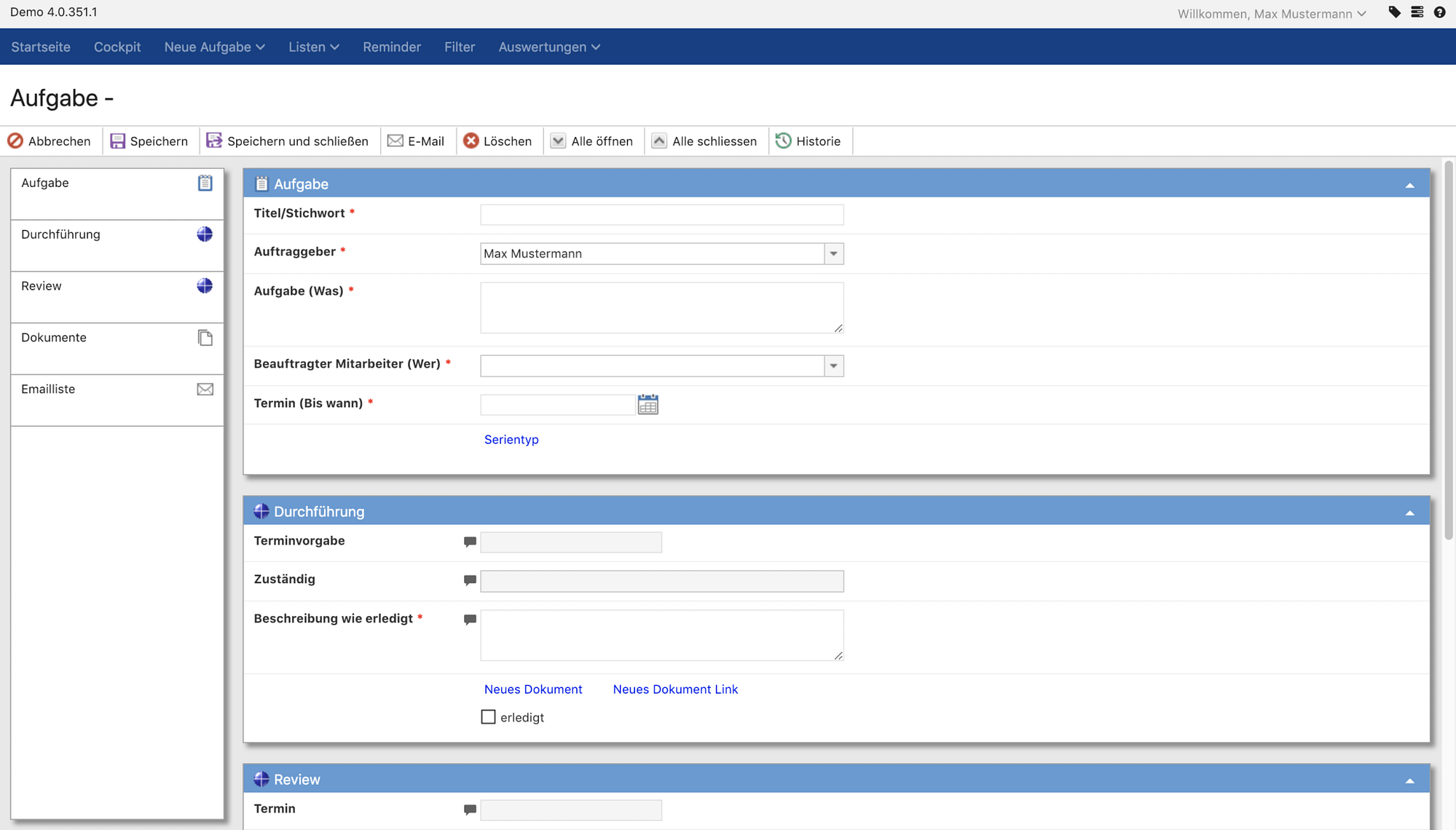 Task Allocation
New tasks can be created and edited quickly and easily. Thanks to the individual customization options, employees that are in charge can only see the fields and functions that are relevant to their work. Therefore, wasting to much time by filling out redundant or superfluous fields has become obsolete.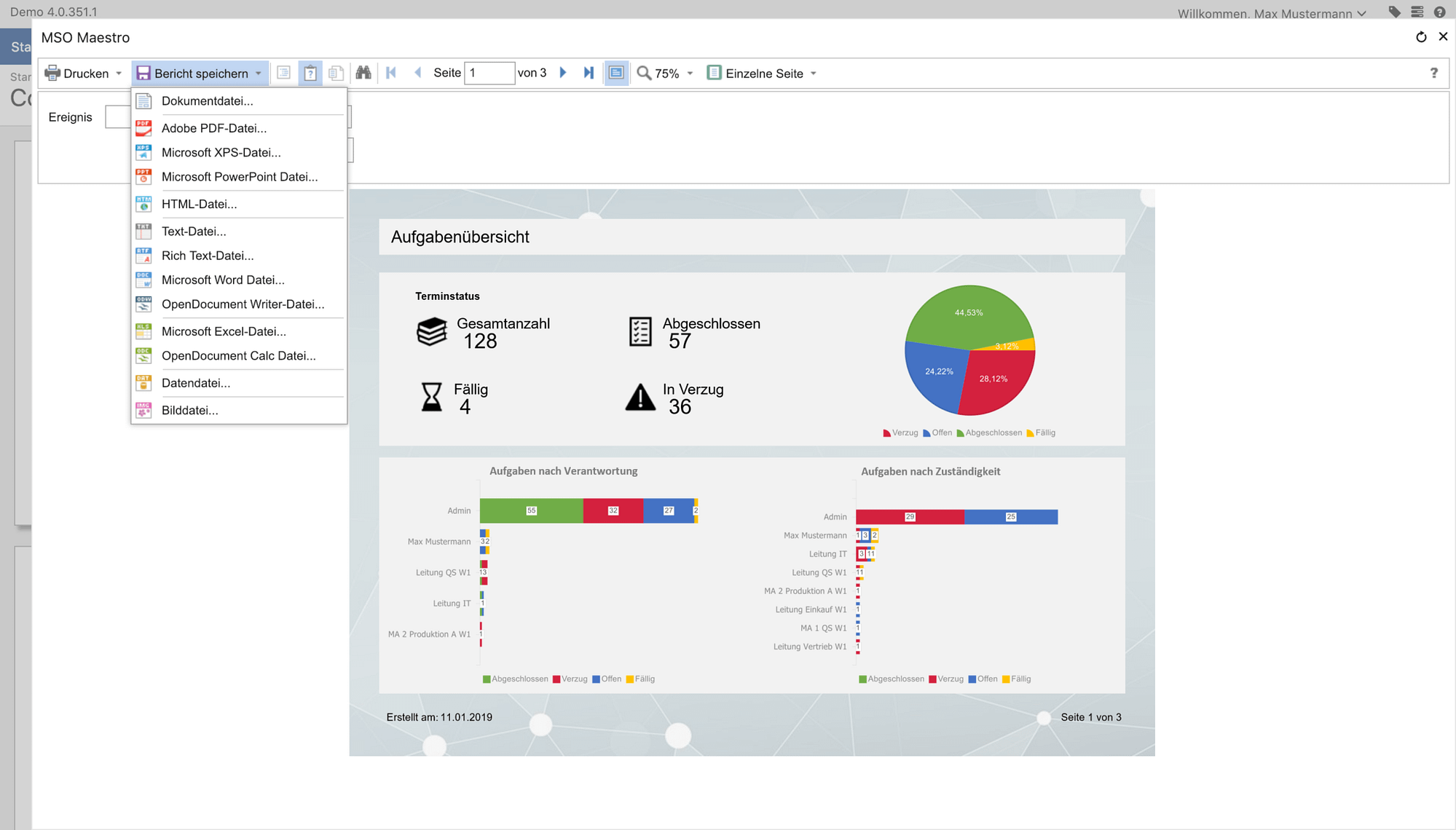 Reporting
The customizable reporting function offers a variety of options to create individual reports. All relevant information can be summed up in real time with a mouse click. Frequently used standard reports are pre-installed and can be downloaded in common file formats (e.g., Excel, Word, PowerPoint).
All tasks at a single glance
MSO's Task Manager allows you to create new and track existing tasks, as well as generate relevant reports at the touch of a button. This enables every employee to keep track of their tasks – while management is constantly informed of the status of each one.
The MSO Task Manager ensures a significant reduction in the company's administrative efforts. Data storage and maintenance are noticeably simplified, while the modular architecture provides individual adaptability to specific requirements.
All features like the automated notification system, reminder function, document uploads, evaluations, reports and many more are available right from the start. Functional extensions or updates added afterwards do not generate any additional costs.
Hence, the MSO Task Manager provides a simple, web-based, intuitive, transparent and automated stewardship of all company tasks.