Many processes in companies are so complex that standard solutions available on the market reach their limits. Even self-operating management frameworks or modular systems are not satisfactory options here. In particular, the creation of meaningful board reports is often so complex that individually developed solutions are required to bring together all relevant data in a meaningful way. We enable our customers to do just that:
With us, you master digitization in every area – by using customized, individual solutions based on our framework.
Viele Prozesse in Unternehmen sind so komplex, dass marktübliche Standardlösungen an ihre Grenzen stoßen. Auch selbst zu bedienende Managementframeworks oder Baukastensysteme sind hier keine zufriedenstellenden Optionen. Insbesondere die Erstellung aussagekräftiger Vorstandsreports ist oft derart komplex, dass es individuell entwickelter Lösungen bedarf, um alle relevanten Daten sinnvoll zusammenzuführen. Wir ermöglichen unseren Kunden genau das:
Mit uns meistern Sie die Digitalisierung in jedem Bereich – durch den Einsatz maßgeschneiderter, individuellen Lösungen auf Basis unseres Frameworks.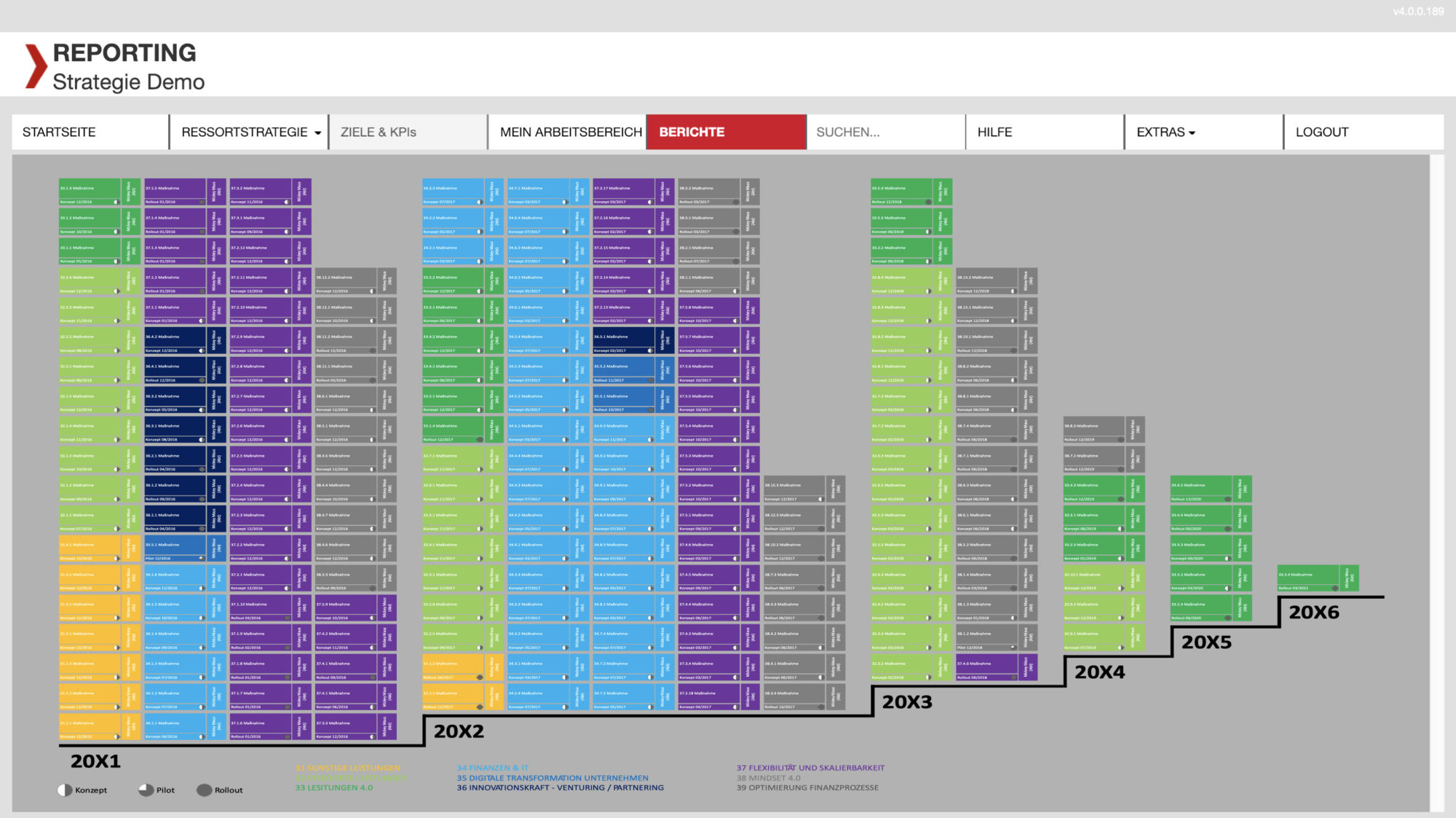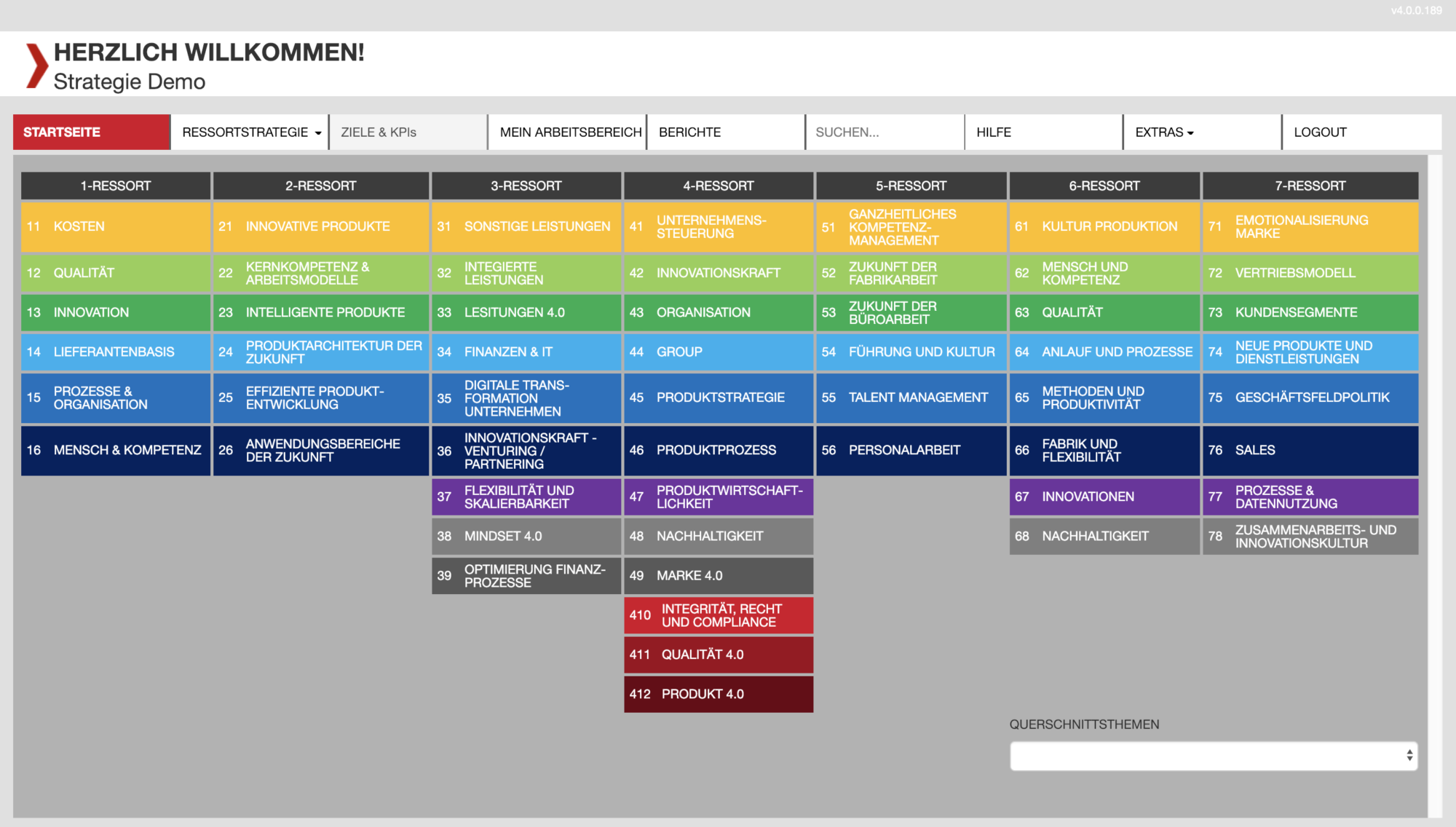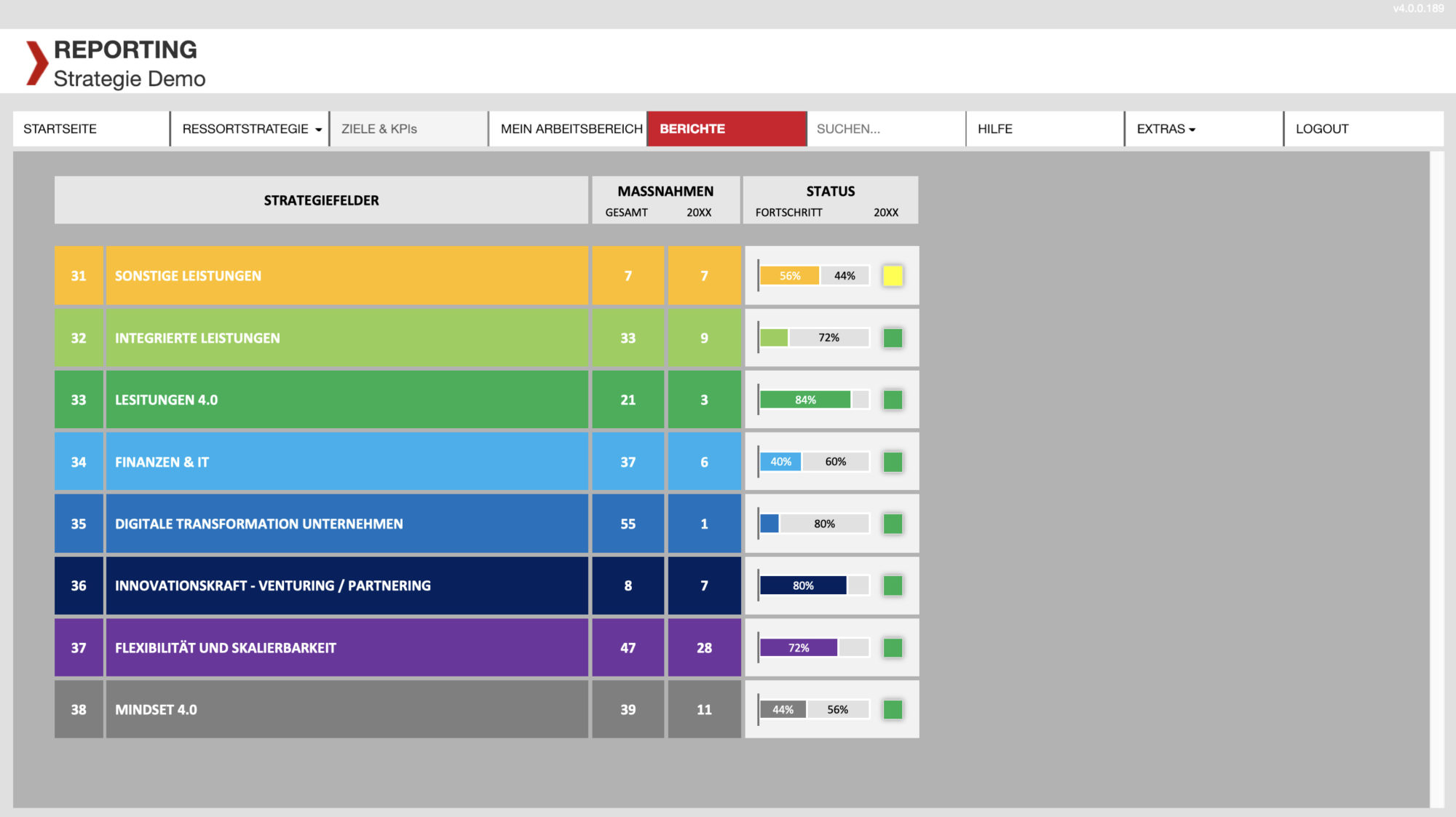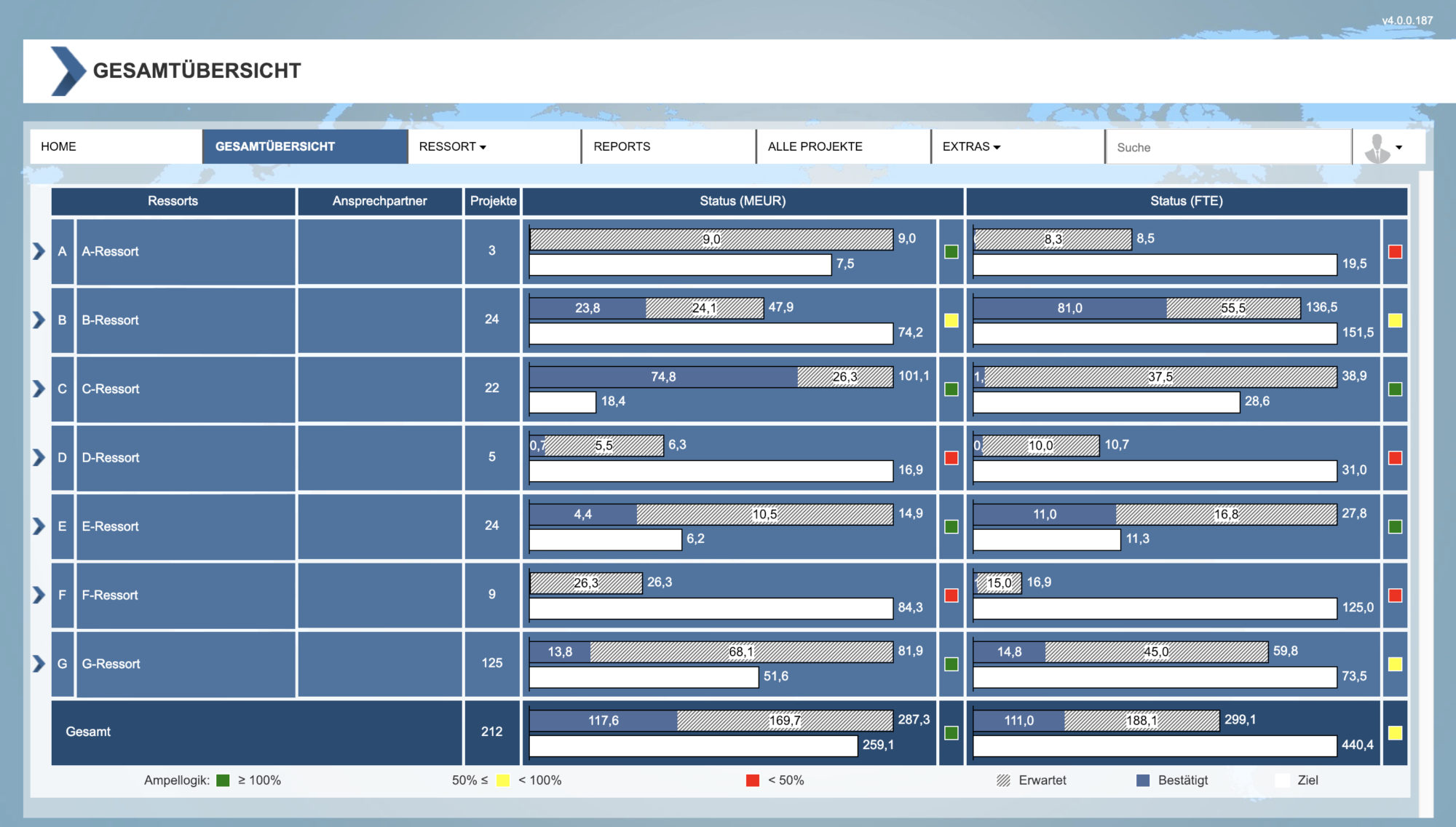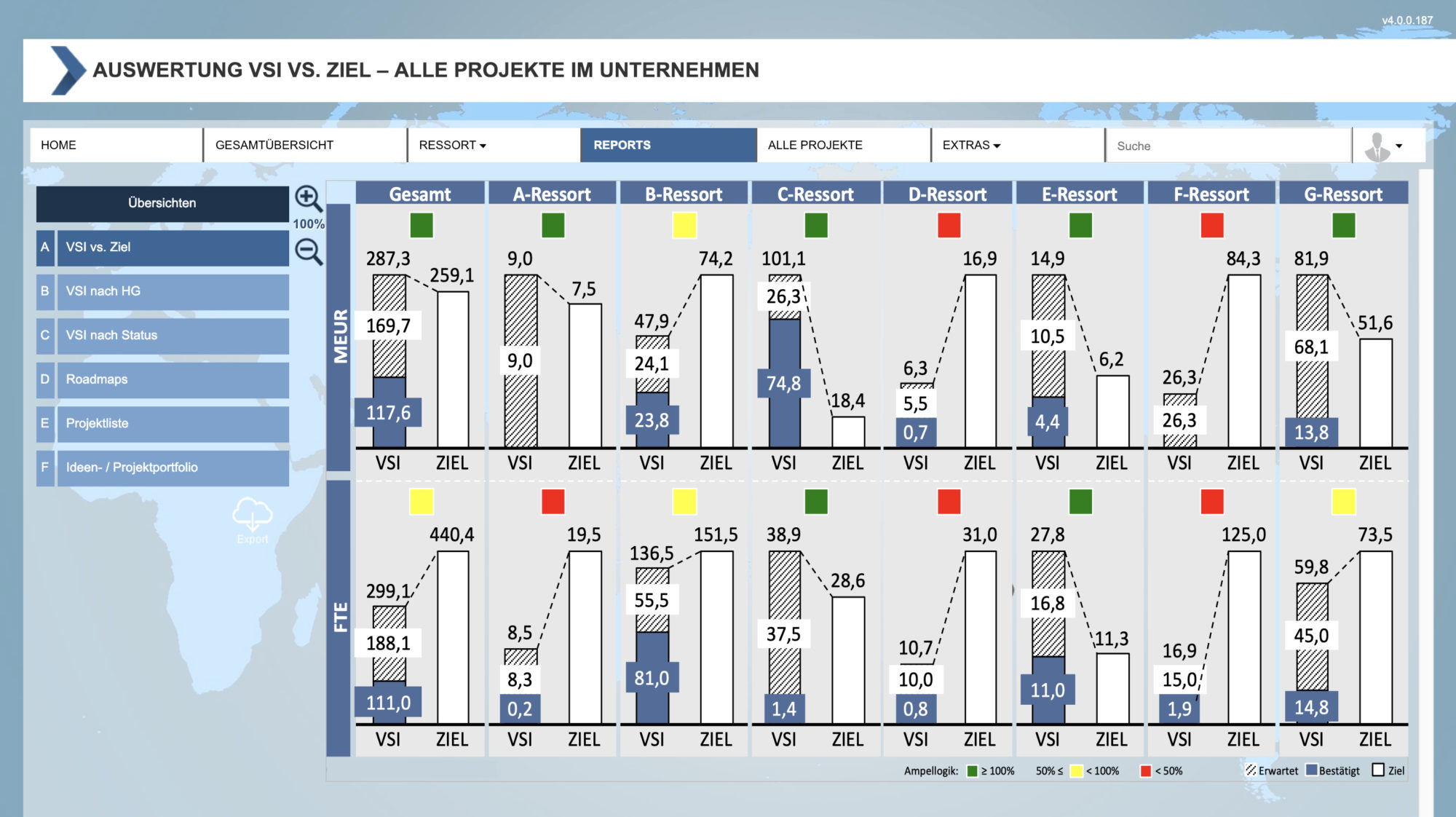 Digitization of complex management issues
Performance improvement programs with definition of goals, cascading, lacing of work packages, definition of measures with implementation and effect controlling both related to concrete, measurable cost goals and related to the development of company KPIs (SixSigma project management)
Mapping and implementation of corporate strategies in the company's CI/CD with different perspectives for strategic fields of action, cross-cutting issues, markets, business units, etc.
Research funding / funding management (call for proposals, approval, involvement of consortium partners, project management, cost recording, accounting, reporting, evaluation/reports)
Global roll-out of measures to ensure corporate integrity with involvement of all subsidiaries and sub-subsidiaries and aggregated implementation tracking and reporting (T4I – Together for Integrity)
Global collection of information on regulations, laws, and other requirements for the marketing of products and spare parts from the markets with automated risk classification and action triggering as well as implementation tracking and reporting, to ensure product and delivery compliance
Follow-up of legal cases (cf. "Diesel-Gate") through all instances including cost recording and evaluation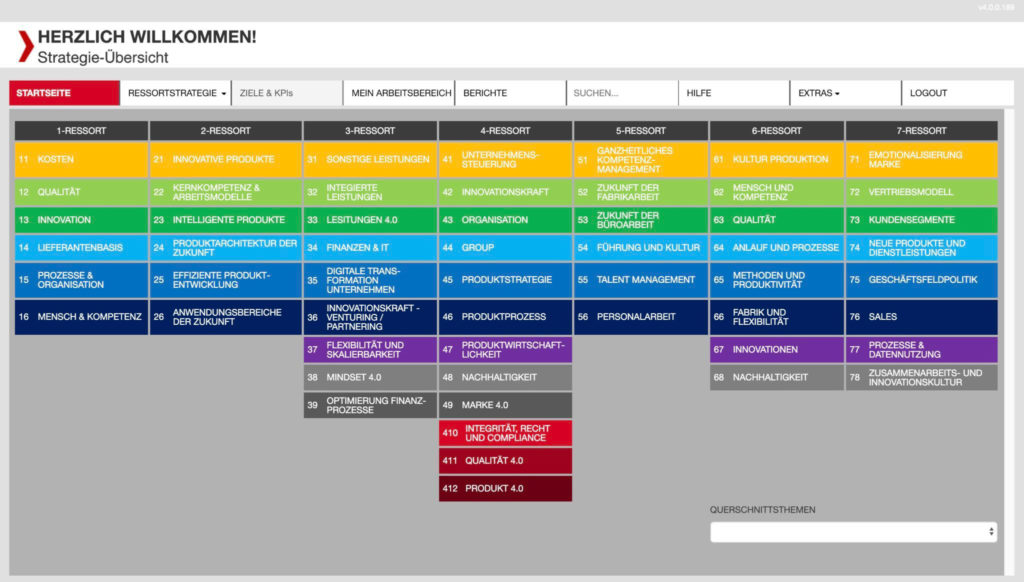 Individualized Strategy Management
With MSO, you get a strategy management software tailored to your needs. Based on our proven basic architecture, individual functionalities can be implemented, developed, and adapted. The result is a product that takes your specific requirements into account.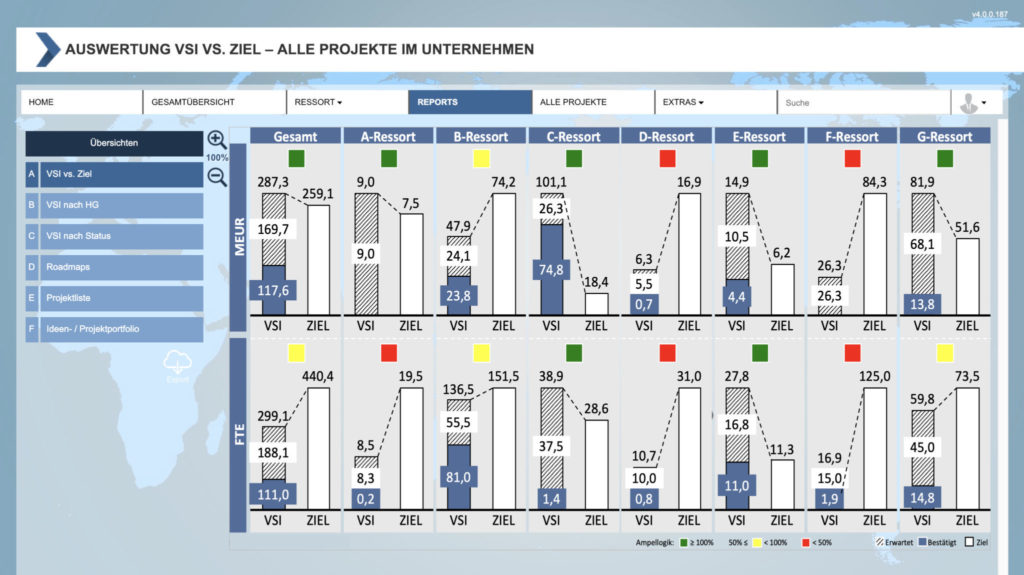 MSO's PMO solution supports both the strategic and controlling function as well as the operational project control of project managers. The introduction of a PMO has three main advantages: Duplication of work is avoided, project goals are achieved more efficiently, and both growth and turnover of the organization are increased.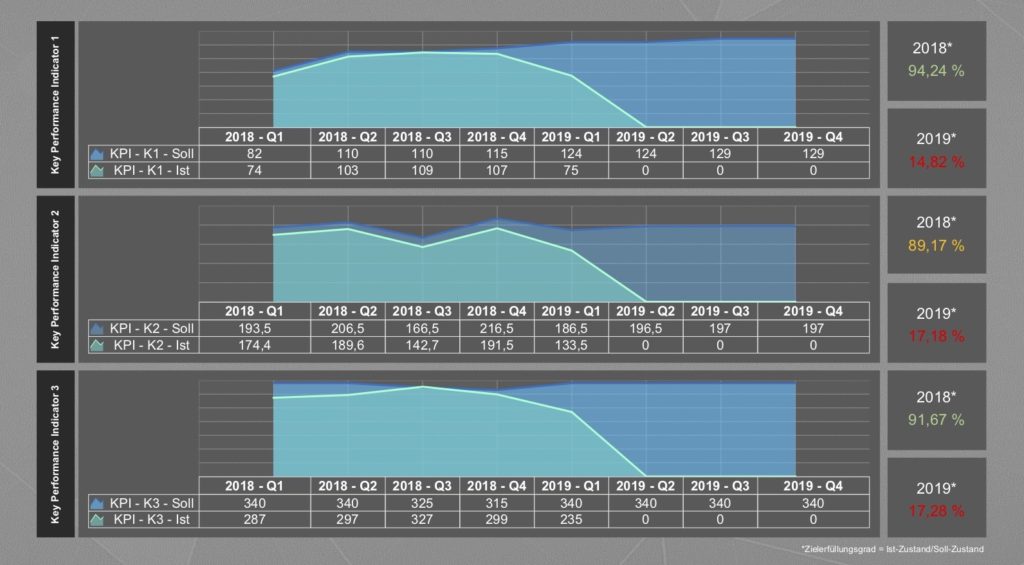 The MSO TRACK tool supports a project management office (PMO) in ensuring project success: The MSO TRACK software links key performance indicators, KPIs, structures, organizational charts, committees, processes, communication data, and reporting, and thus maps the success factors of a PMO to ensure program success.
Customized solutions – based on our MSO framework
If you decide on an individual solution, we will provide you with a customized software – based on our MSO framework. We take into account your company-specific structures, methods, and process models. You receive a product that corresponds 100% to your corporate design (font, colors, images, icons, etc.). In addition, individual interfaces (SAP, Maximo, Excel, SharePoint, etc.) can be easily implemented and you benefit from our validated workflows.
How does the implementation work in the company?