The standardized products of large providers such as Jira, Stackfield, Trello and co. often support only one method of project management – e.g. Kanban or Scrum – which leads to inefficiencies, especially in projects with multi-stage phases, because there are simply no flexible models or methods that address individual needs. No matter which parameter you set – size, duration, complexity, networking, participation, resources, etc. – not all projects are the same and the advantages of individually configurable software are therefore very apparent.
While Organization A rather needs a web-based PM tool with features that optimize planning and communication in the project team – e.g. synchronized calendars, task lists, project templates, notifications, comment functions, team chat, interfaces to Office 365 applications – Organization B has other needs and rather demands tools for collaboration and project analysis – e.g. file sharing, client capability, rights management, cost & resource management, Gantt charts, reports and many more.
Why it is not easy to find the right PM tool
Those who want to better implement and measure planning, communication, documentation, resources, budgets, goals and results must of course know in advance what has to be implemented or measured at all. Many feature and function lists of common project management tools outperform each other in scope and quantity. But do all companies really need all the features and functions that the market has to offer? The answer is: No, of course not.
In fact, a number of PM tools and various methods have been established over the last few years. A comparison between the products is difficult due to the sheer abundance and often leaves more doubts than clarity in the end. A structured approach is therefore important: What has proven itself in business practice and how can this be linked with a PM tool?
In order to find the ideal software solution for efficient project management, it is therefore necessary to have a fundamental understanding of the process and a software solution that adapts to the company's internal procedure, not the other way round: After all, those who don't clarify fundamental questions at the beginning will find it difficult to find a solution later.
Typical problems standard software causes for its users
However, if the research and analysis effort is so high to find a suitable solution, is the question justified whether it would then not be better to order a tool specifically tailored to one's own needs? Especially when the market is confusing, the number of functions almost limitless, but the "right solution" still cannot be found? "Inflated" tools do not only cause unnecessary costs, but also discourage employees, because the added value is not recognizable and the bureaucratic effort increases.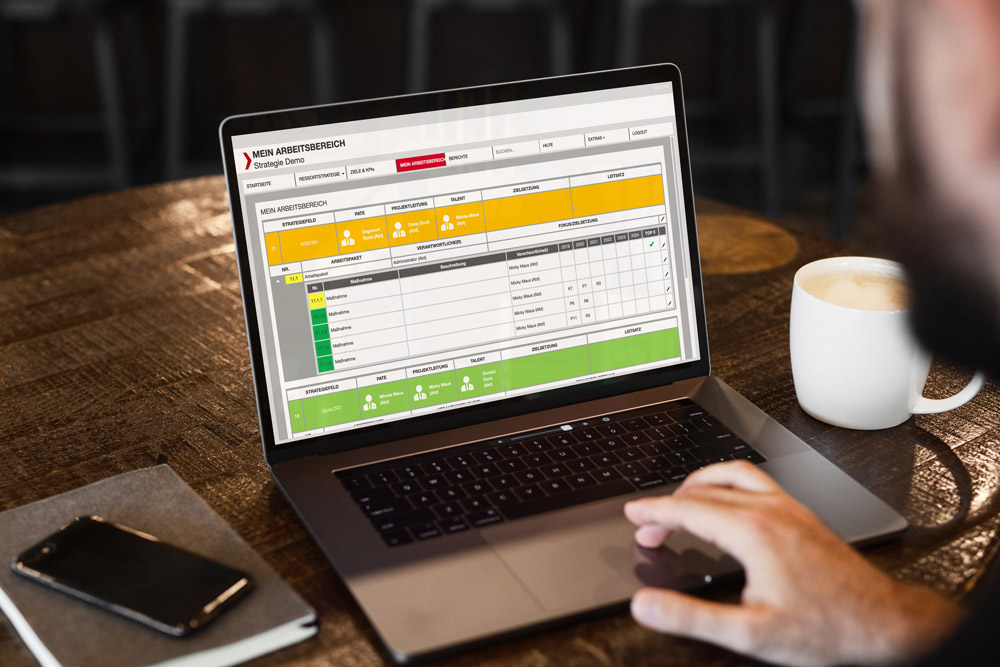 But there are also a number of other problems that standard software causes its users. Too many tools offer only a fee-based customer service, host their data on servers in the USA, sell each additional feature as a separate, expensive module, only have a Kanban board as the only project visualization, have limited contact possibilities, require a long familiarization period, do not support multi-layer projects (keyword: multi-project management), are not GDPR-compliant and offer far too few interfaces – e.g., they are not able to support the development of a new software solution.For example, to integrate the company's own cloud storage or common business applications such as Office 365, Slack, GitHub, Bitbucket or Zendesk.
Less is sometimes more
Individual software solutions from project management are always a kind of toolbox that offers various functions for coordination, control and tracking of internal and external activities. For larger projects, it goes without saying that different methods are used for the different phases. While the entire project is to be controlled according to the degree of severity model, for example, many project managers prefer to work agile and with Kanban within the scope of the idea phase, but in the implementation phase they work according to a static procedure with additional effect controlling.
The variety of methods and tools sounds only positive at first, but should be treated with caution. Even if no organization in the world works with just one model or method, companies would still do well to reduce themselves to the essentials and evaluate in advance exactly which functions and features they need for their project management. More features does not mean more efficiency.
Individually configurable software is the answer
Which functions companies really need for their PM may not be easy to identify at first glance, but this is precisely why specialized consulting companies develop customer-specific software that meets the special requirements of an organization. This has a number of advantages: Companies can build on a wide range of experience and receive ready-to-use solutions that contain all the functionalities that employees and managers really need and only provide those functions that really support their employees in their everyday work. Logically, this also includes training, because the best software or analysis tool is of little use if people have difficulties with the application or if the added value for the company is not comprehensible.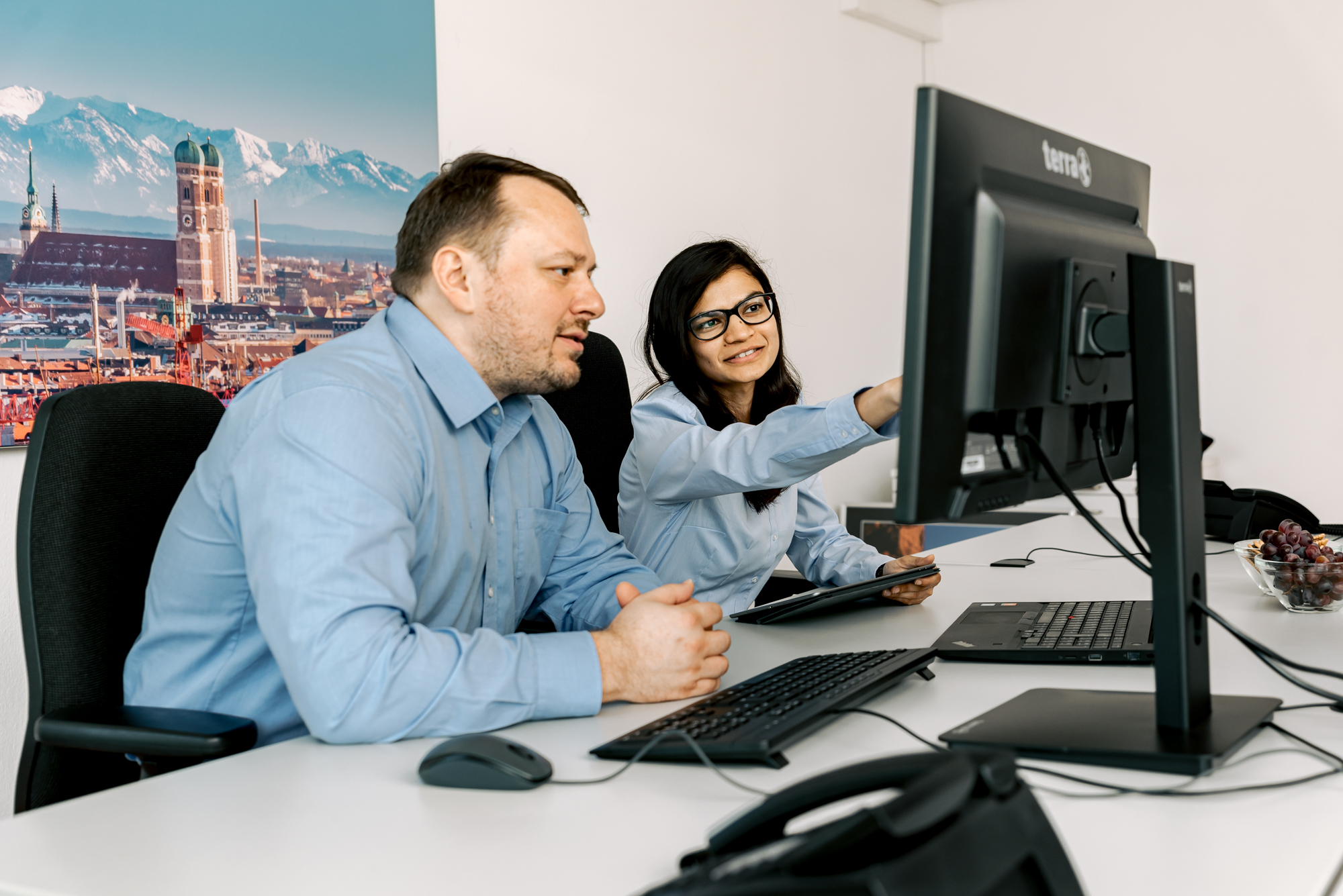 The bottom line is that individual software offers a great opportunity to leave behind the typical problems that standard software brings with it and to obtain a solution tailored to one's own needs that contains everything that distinguishes configurable project management software: high functionality, intuitive user-friendliness, guaranteed data security, GDPR-compliant data protection, stable performance and free customer service and support.